Daily Doses:
Currently Reading:
Good For My Eyes:
Sydney Opera House
To Name A Few:
Blogs About Books:
Awesome Authors:
Good For My Ears:
When I Have Time:
24 - Fox
Beauty and the Geek - CW
Lost - ABC
Family Guy - Fox
The Simpsons - Fox
I Love Lucy - Fox
Beauty & The Geek: Episode 1
Wednesday, January 03, 2007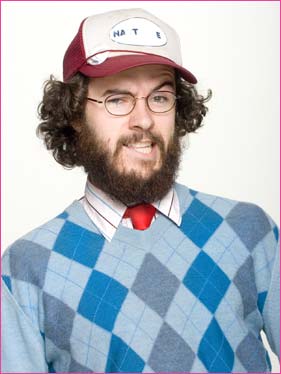 I've been watching this show since season one, so I was really excited I got home in time to watch the 3rd season premiere. I love this show! I get so embarrassed watching it (I have to walk out of the room once in awhile), but I can't seem to stop watching. After one episode, I already know who I like and don't like.

Like: Nate the star wars rock band guy. It's kinda creepy that he looks so much like George Lucas in his younger days, but this guy has a great personality and he loves star wars, which is something I love too. He's a geek, but from the first task I can tell that he's pretty comfortable with himself and I think he's gonna go all the way. His skills in the second task, stand up comedy were awesome. I loved his jokes, they were clean and hilarious.

Hate: The perfect SAT guy. Okay seriously, this guy just has that look that says: I'm an arrogant jerk and I'm smarter than all of you. I hate him already. He's so condescending and seems like he's always holding in his laughter about the girls not being as smart as he is. I hate that.

Like: Mario the video gamer. Well, I'm a total dork because I love video games myself, but what I like about this guy is that he realized right away he was wrong for judging his partner even before the first task. After they talked about wanting to stay, he admitted that he realized he could learn something from her. I like his partner too.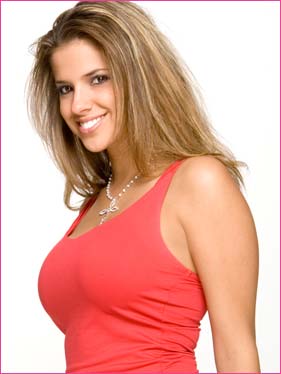 Hate: Amanda the beauty pageant queen. She's mean! She reminds me of that girl last season who was really smart but was very critical of her partner. She scares me, I would never be her friend.

Hate: Tori the model. She seems lazy and the only reason she got pissed at her partner was because she probably knows he's right. She barely read her study materials. Reminds me of Jennipher from last season.

I'm sure I'll post more as the show progresses. For now I'll conclude by putting down my favorite lines from this episode:

Who's your favorite team Lakers or Clippers? Response: LA has two teams??

Probably the last time I saw a group of beautiful women at once was in a men's magazine at the 7-Eleven while I was drinking my slurpee.

I love girls but if I were to choose between Star Trek and girls.. I'd probably pick Star Trek.

Is it Star Trek or Star Track?

So you're saying you can't get booty? Booty? you mean like a pirate's treasure?

Labels: TV shows
posted by Daphne @ 9:11 PM


Who Is Daphne?
Name: Daphne
Home: California, United States
About Me: I love to read, especially romance books. I love to play, especially computer games and puzzles. I love to dance, especially lindy hop. I love my family and friends.
See my complete profile
Blogroll Me!
Other Romance Readers:
Well Hello There



Further Dissection
Other Cool Cats:
Other Obsessions:
YTMD
Sudoku
Swing Dancing
Gaming
Previous Post
Archives
Powered by